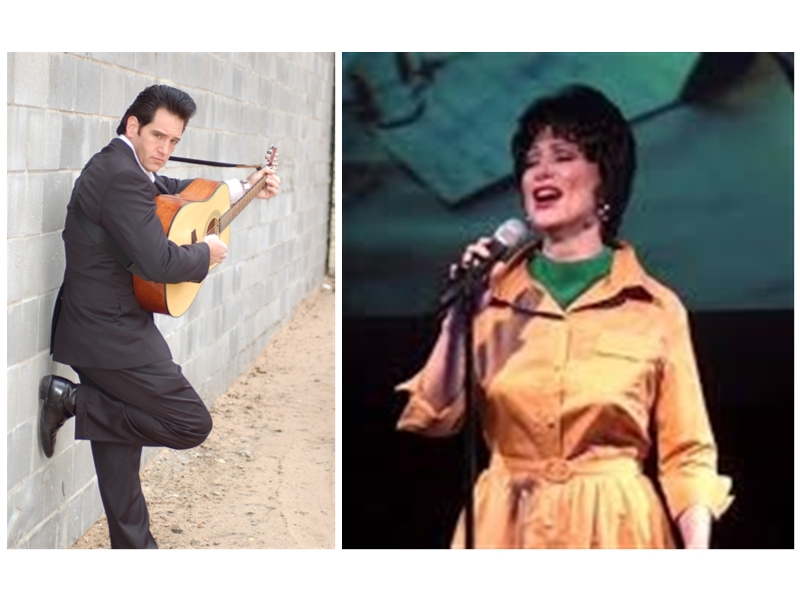 CASH & CLINE
June 30th, 2018
Johnny Cash & Patsy Cline Tribute-Aug 25
---
Saturday August 25
6:30pm

Cash and Cline...Country Royalty Tribute Show featuring Benny Wheels as Johnny Cash with special guest Lisa Irion as Patsy Cline.
The show brings together a tribute to two of the most influential and legendary Artists of all time…JOHNNY CASH and PATSY CLINE! Bennie Wheels (Johnny Cash) is referred by many to be the #1 tribute to Cash working today.

Lisa Irion (Patsy Cline) is an acclaimed singer, actress and tribute artist and portrays Patsy Cline with the utmost respect and authenticity.
Tickets are on sale online at iTickets.com.

Your online ordering link is:
http://www.itickets.com/events/402211.html
To order by phone 1-800-965-9324

<iframe width="560" height="315" src="https://www.youtube.com/embed/fGozBlJA25w" frameborder="0" allow="autoplay; encrypted-media" allowfullscreen></iframe>
---
Return to the Previous Page